Marello Cycling Event 2023 – Save the date!
March 9, 2023
The estimated time to read this article is
3 Minutes
After last year's successful event, we've decided to hit the road again! Marello and OroCommerce are joining forces for another amazing sporty network event: join us on the 22nd of April for the Marello Cycling Event.
Let's go for a Ride – Join the 2023 Marello Cycling Event
At Marello, our main goal is to help businesses reach operational excellence. We provide a top-of-the-line Digital Operations Platform to do so. Yet, great software is not the only thing we offer. We believe in personal relationships, and want to create an ecosystem in which businesses can thrive.
Therefore we organize unique networking events in which we want to get to know you!
After a great first edition last year, we are committed to organizing another great Marello Cycling Event. This year, we bring to you the opportunity to ride (part of) the classic "Amstel Gold Race" road cycling race in the hills of Limburg, The Netherlands.
Event Details
Date: 22th of April
Starting Point: Shimano Experience Center – De Leeuwhof 2, 6301 KZ Valkenburg
Route: 75km through the hills of Limburg, Amstel Gold Race.
The Amstel Gold Race is a one-day cycling classic held annually in the hills of Limburg, in the south of The Netherlands. Since 1966 professional cyclists ride this race. The name of this classic race was given by the main sponsor, the beer brand Amstel, which also released the Amstel Gold beer at the time. As we are not professional cyclists we have created a route that can be enjoyed by all. We will be riding a part of this iconic route, which is 75 km long.
We will share more info about the route soon.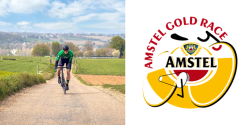 Program
We have planned an amazing experience for you:
11:oo Meet up at Shimano
12:00 Get to know us! "Sponsors and riders Lunch"
13:00 Start 70km ride
17:00 End ride: freshen up and relax with beers and bites / Opportunity to explore the Shimano Experience center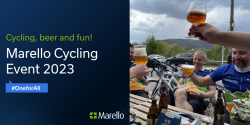 Here's what you need to join the ride
Got your own bike?
Road Bike
Spare tubes
Helmet
Suitable clothing
Water
Snacks
Rent a bike
It is also possible to rent a road bike a Shimano. Prices start at €30,-. You can choose and make a reservation for your bike here.
In case of Emergency
Flat tire? Got stung by a bee? In need of extra water?
We've got you covered. Our certified emergency response team is ready to help you out. We'll provide you with their phone number so you can reach them when needed.
Save your (bicycle)seat!