Webinar: Digital Operations Platforms & Unified Commerce – Use, Benefits, Advantages and Use Cases
March 15, 2022
The estimated time to read this article is
4 Minutes
This blog has been contributed by our partner agens.digital.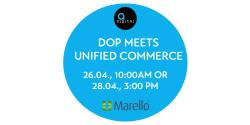 Great partner news! Marello and agens.digital are looking forward to kickstarting their partnership. An important part of our partnership is to show the advantages of a Digital Operations Platform and the unified commerce world, to offer customers even more added value to their commerce propositions.
After the Easter holidays, on April 26th and on April 28th we will hold a joint webinar with the latest topics from the commerce world. The webinar will be part German, part English.
April 26, 2022 at 10:00 a.m. CET
April 28, 2022 at 3:00 p.m. CET
Why is Marello so interesting?
Marello has developed a powerful Digital Operations Platform (DOP). The objective is to accelerate commerce processes across all sales channels. All trading processes are unified, managed, and automated. Marello DOP enables products to be sold exactly where the customers for these products are while unifying key backoffice operations.
What makes agens.digital so special?
The creators and the team of experts behind agens.digital have decades of experience in consulting, development, and implementation of customer-centric processes. Their digital solutions for customer contact of today and tomorrow are based on an innovative commerce platform, called "Unified Commerce".
As a driving force, and as an agile partner, they support companies and startups to grow through digital transformation and innovation. They inspire their customers across all touchpoints and channels with unified commerce solutions, such as B2B, B2C and D2C.
Why are the topics "Digital Operations Platform" and "Unified Commerce" so important?
A digital operations platform brings back-office operations together and unifies them into a single view. It gives your business what it needs most: a space where operations are streamlined, where your people can collaborate, and where great customer experiences (CX) are enabled.
According to Gartner: "A unified commerce solution or platform provides flexibility, continuity, and consistency across digital and physical channels to provide a superior customer experience. This consistency spans multiple stages of the customer's journey, including searching, browsing, transaction, purchase, and consumption of a product or service."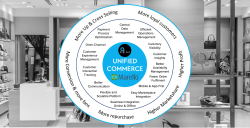 Combining the two solutions makes them even stronger. It results in the following benefits:
1. If a DOP is implemented in a unified commerce solution, classic commerce processes are unified, managed, automated, and optimized. This leads to relevant cost savings, which are characterized in particular by the elimination of manual processes and time savings.
2. A new central operational management system supports companies in making more sales and gaining more market share by realizing competitive advantages and by satisfying changed customer behavior.
Data, especially customer data, already plays an important role in all fields of commerce. But that's just the beginning. As our lives become more digital, the amount of data will grow exponentially and the commercial insights will increase.
Of course, there are even more synergy effects when 2 innovative commerce technologies work together in one ecosystem. Are you interested in learning more about this topic?
agens.digital & Marello are hosting an online webinar in April:
"DIGITAL OPERATIONS PLATFORM & UNIFIED COMMERCE –Usage, Benefits, ADVANTAGES AND USE CASES"
April 26, 2022 at 10:00 a.m. CET
April 28, 2022 at 3:00 p.m. CET
Both webinars will be hosted in part German and part English
About the Author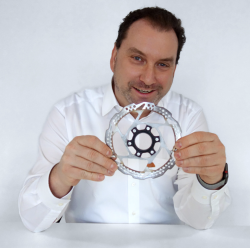 Hans J. Friedrich (Diplom-Kaufmann, University of Cologne), a market and customer expert, is Managing Partner at agens.consulting and a member of the management team at agens.digital. He has established himself as an innovative digitization expert, CX expert, and agile project management expert in international projects on different continents and in different industries. His current activities include the development of the omni-channel approach to unified commerce strategy. He is passionate about business growth for his customers, whether B2B, B2C or D2C.
In addition, Hans J. Friedrich is a lecturer at the IU Duales Studium Bad Honnef/ Düsseldorf and teaches students in the subject of marketing management with a focus on sales management & sales controlling. Together with Prof. Dr. S. Huxold, is the author of the book "Handelsmanagement".